Tile has been around for centuries for a reason. It's beautiful, long-lasting, very customizable and works on floors, walls or as decorative accent pieces. Tile when done correctly can provide a high-end feel that can withstand moisture and heavy traffic for years to come. Having said that, all tile is not made equal. There is a lot of variety within the tile market in terms of composition of the tile, price and appropriate applications of the tile. Make sure you are well informed when it comes to tile.
Types of Tile: There are two different types of manmade tile ceramic and porcelain. Both are made by baking clays, however porcelain tiles are fired at higher temperatures for a longer time than ceramic tiles making the finished product more durable and dense and more water resistant. Both products can use printing to achieve a wide range of looks, including wood, stone, metal, concrete, fabric and more.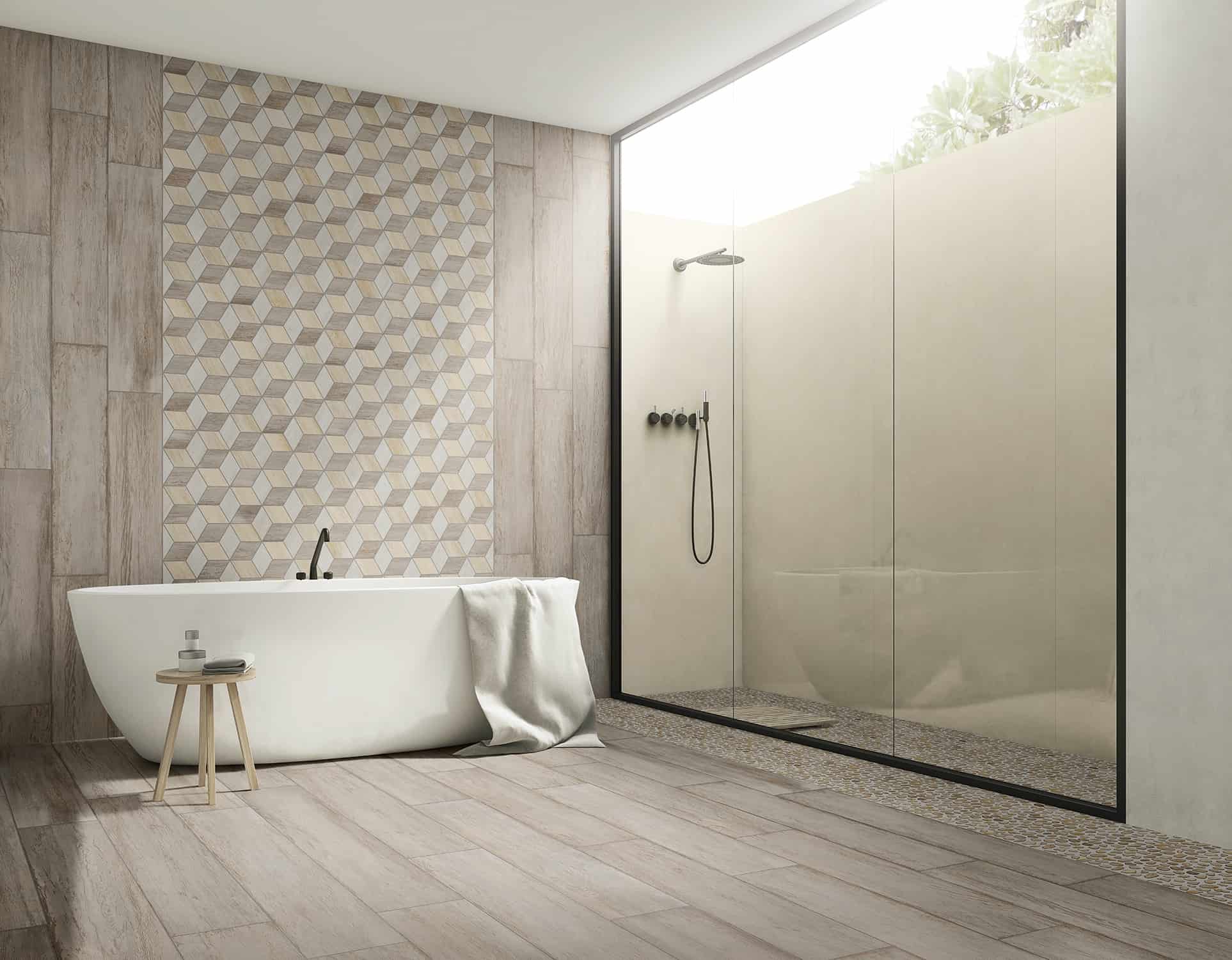 Water Resistance – Ceramic Tiles have a protective outer coating which make them water and stain resistant.
Easy Maintenance – Simply sweep, and wipe clean. Ceramic tiles are stain and scuff resistant so cleanup is a breeze.
Durable – Ceramic flooring is tough and very difficult to chip or break. If installed by a professional, tiles could last up to 10-20 years. However, if a single tile does break, it is simple and inexpensive to replace.
Durable – Porcelain tiles are perfect for home and businesses with high traffic. These floors do not need to be pampered. Tiles are tough and can last 10-20 years if installed correctly.
Beautiful – Porcelain tiles have a very luxurious look and feel. They are made from better materials and a more elaborate manufacturing process, which gives the homeowner a design to be proud of.
Water/Stain Resistant – One of the reasons that porcelain is the main choice for bathrooms, kitchens and mudrooms is that it is so easy to maintain.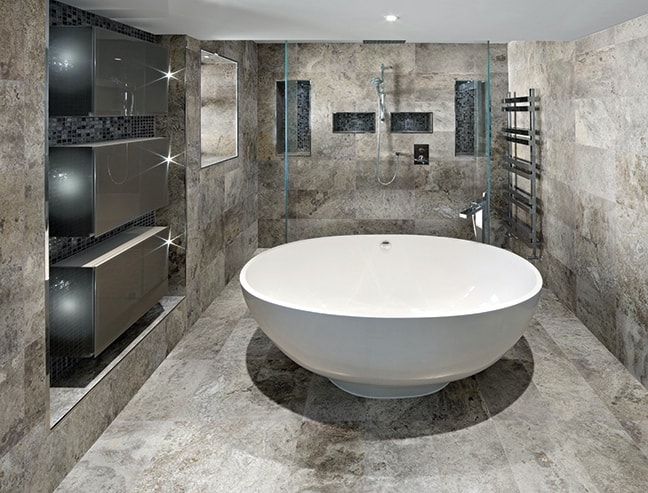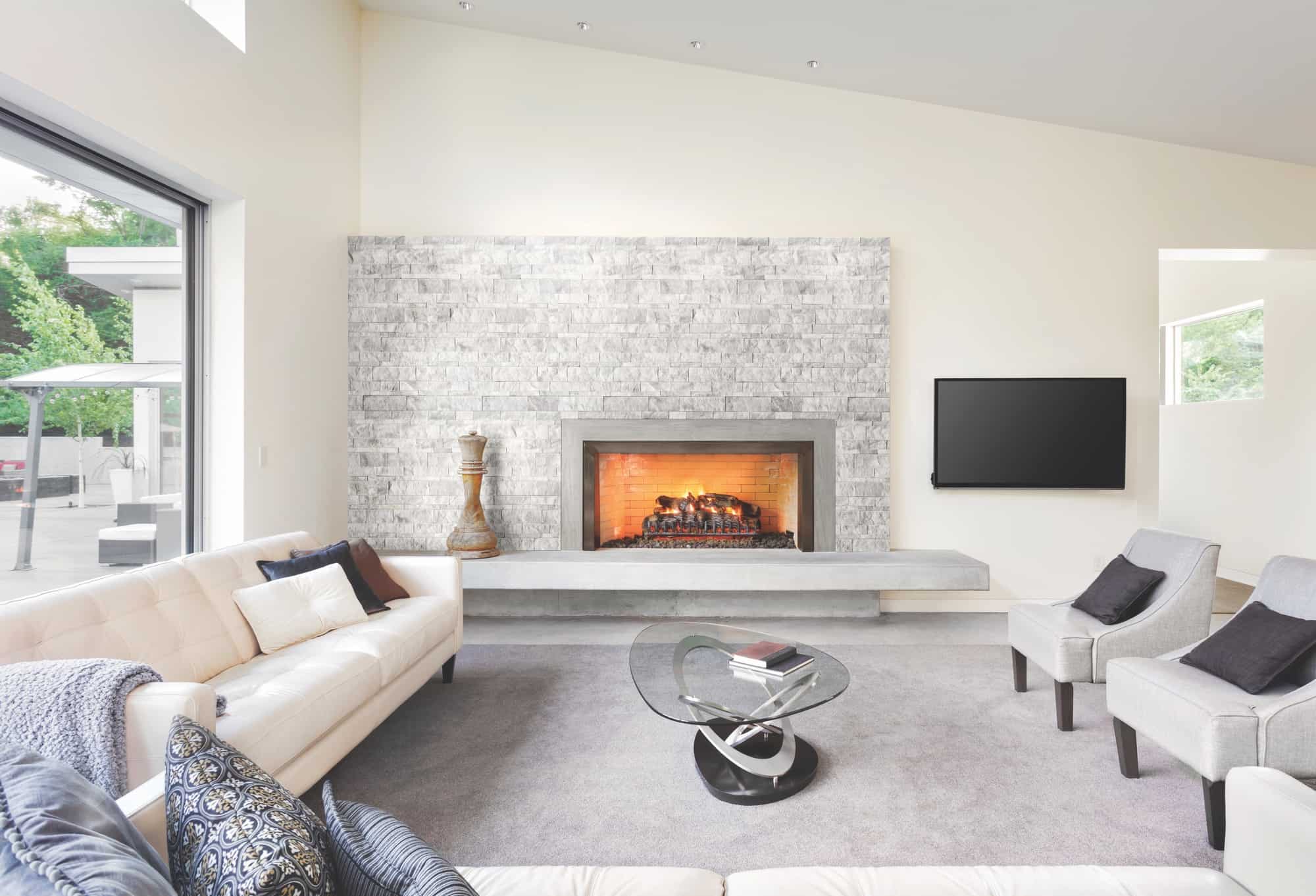 Adds Value and Beauty – Stone adds to your property value and provides a look that is timeless and unaffected by changing styles and trends.
Durable – Stone tile is one of the most durable flooring options.
Easy to Maintain – Like other tile options, stone tiles are easy to clean and maintain.
Conducts Heat – Perfect flooring for underfloor heating
Stays Cool in the Summer – Naturally cooler and perfect for hot summer days.
Hygienic Surface – Stone provides an easy to clean, hygienic surface that doesn't hold onto pet hair, skin or other allergy sensitive materials.